The Denver Nuggets posted a season-high points total with seven players scoring in double figures in a 138-93 rout of the hapless Atlanta Hawks.
Thursday night's results
Atlanta Hawks 93-138 Denver Nuggets
San Antonio Spurs 111-116 Los Angeles Clippers
Golden State Warriors 86-107 Houston Rockets
Atlanta Hawks 93-138 Denver Nuggets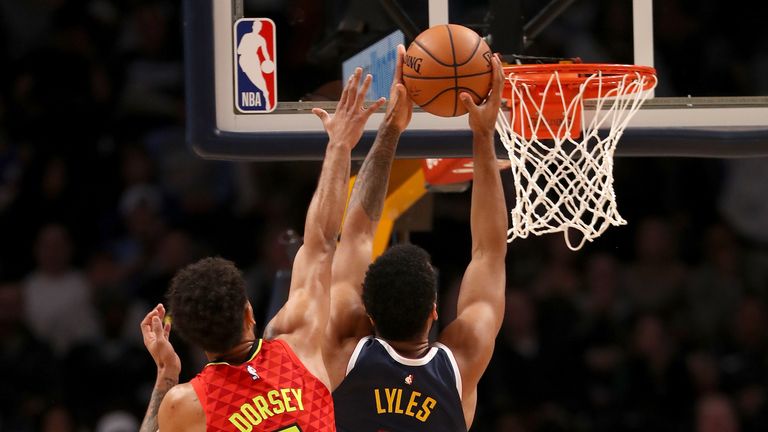 1:37
Highlights of the Atlanta Hawks' visit to the Denver Nuggets
Juancho Hernangomez scored a season-high 25 points while Paul Millsap had 18 points and nine rebounds against his former team as the Denver Nuggets routed the Atlanta Hawks 138-93 on Thursday night.
Gary Harris also scored 18 points and Nikola Jokic had 12 points and nine rebounds to help Denver (10-5) end a four-game losing streak.
The Nuggets had seven players score in double figures in their biggest winning margin this season.
Jeremy Lin scored 16 points and Kent Bazemore had 14 for Atlanta. The Hawks (3-12) have lost six in a row and 10 of their last 11.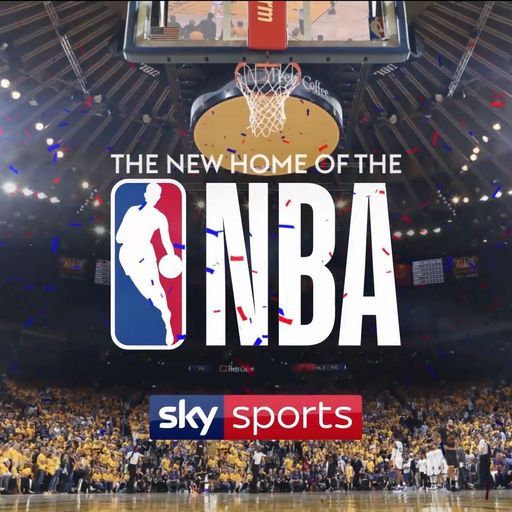 Get NBA news on your phone
Want the latest NBA news, features and highlights on your phone? Find out more
Atlanta rookie Trae Young struggled to score for the second straight game. He had four points against Golden State on Tuesday night and six in Denver.
Denver coach Michael Malone shook up his starting lineup for the second time in three games, inserting Monte Morris at point guard and bringing Jamal Murray off the bench. Morris, who led the Nuggets with 19 points in Tuesday's loss to Houston, had eight points and two assists in 29 minutes.
Denver scored 35 or more points in each of the first three quarters. The Nuggets led by as many as 46 in scoring a season-high 138.
San Antonio Spurs 111-116 Los Angeles Clippers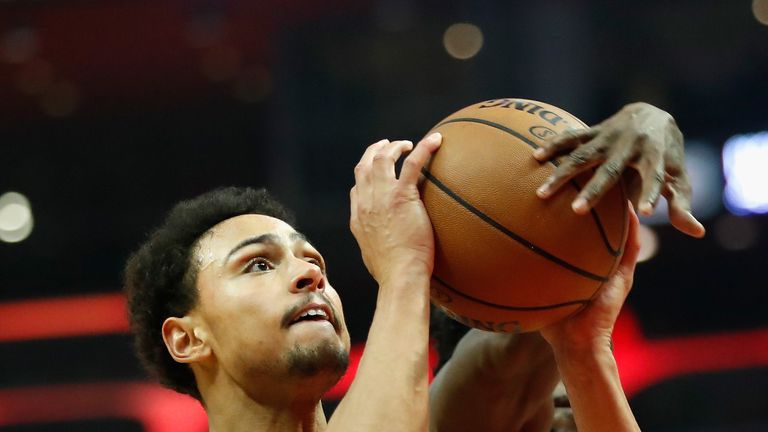 2:27
Highlights of the San Antonio Spurs' visit to the Los Angeles Clippers
Lou Williams scored 23 points off the bench, including nine over the final four minutes, and Danilo Gallinari added 19 as the Los Angeles Clippers held off the visiting San Antonio Spurs down the stretch to continue their winning ways with a 116-11 victory.
The Clippers have now won five of their last six games, including consecutive home victories over the Golden State Warriors, the Milwaukee Bucks and the Spurs. They have won their last seven home games.
The Spurs tied the game 107-107 with 1:13 left on a pair of free throws from LaMarcus Aldridge, but Williams made a three-pointer with 41.4 seconds remaining after an offensive rebound from Tobias Harris.
Gallinari sealed the victory with four free throws over the final 27.2 seconds. He entered leading the NBA in free-throw percentage at 95.7 per cent, and made 9-of-10 on the night.
Los Angeles-area native DeMar DeRozan scored 34 points for San Antonio, the ninth time in 14 games he has scored at least 25 points. Rudy Gay added 19 points for the Spurs in his second game since returning from a sore heel.
The Spurs lost their third consecutive game, all on the road, and have dropped five of their past six.
San Antonio, who have spent just 48 days with a sub-500 record over the last 21 years, fell to 7-7 after the defeat.
Golden State Warriors 86-107 Houston Rockets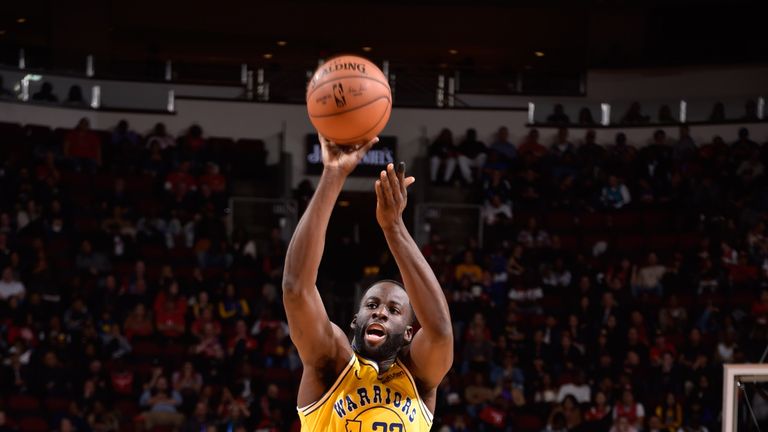 2:32
Highlights of the Golden State Warriors' visit to the Houston Rockets
James Harden scored 12 of his team-high 27 points in the third quarter as the Houston Rockets (7-7) rode a balanced offensive attack to a 107-86 victory over the visiting Golden State Warriors (12-4) on Thursday.
Harden shot just 8-of-23 overall but was 3-of-5 in the third, including 2-of-4 from behind the three-point arc.
His steady play in that frame provided cover for a ragged shooting effort from the Rockets, at least until Houston opened the final period with an 18-2 run that extended the lead to 97-65.
James Ennis III chipped in 19 points while Eric Gordon scored 17 off the bench for the Rockets, who announced pregame that they have parted ways with veteran forward Carmelo Anthony.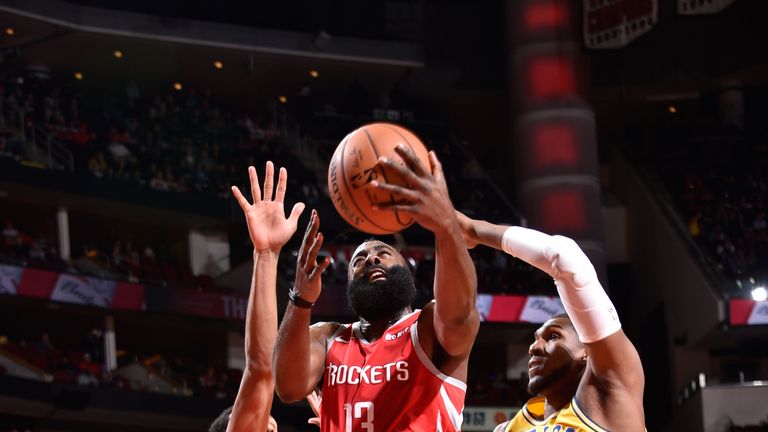 Image:
James Harden splits the Warriors defense
Clint Capela added a double-double (10 points, 10 rebounds) while Chris Paul contributed 10 points and seven assists.
The Warriors, meanwhile, were both careless with the basketball (17 turnovers) and ineffective from the perimeter, connecting on just 4 of 18 three-point attempts.
Sky Sports is the new home of the NBA in the UK with live coverage throughout the week, including selected live games free to all Sky subscribers via Sky Sports Mix.
And www.skysports.com/nba will be your home for news, reports, video and features throughout the season while you can follow us @SkySportsNBA