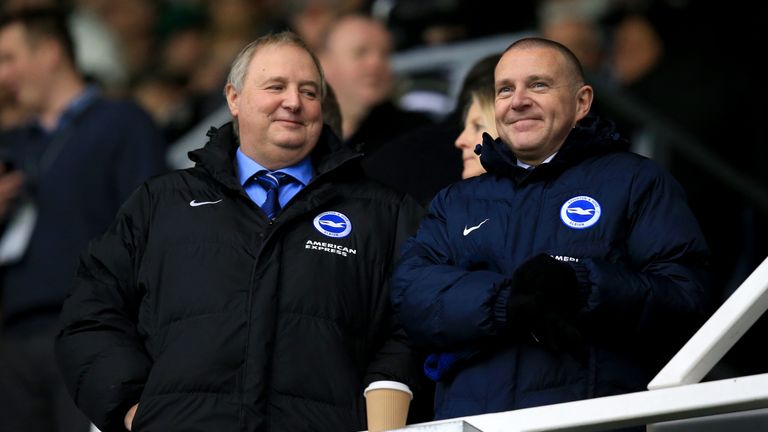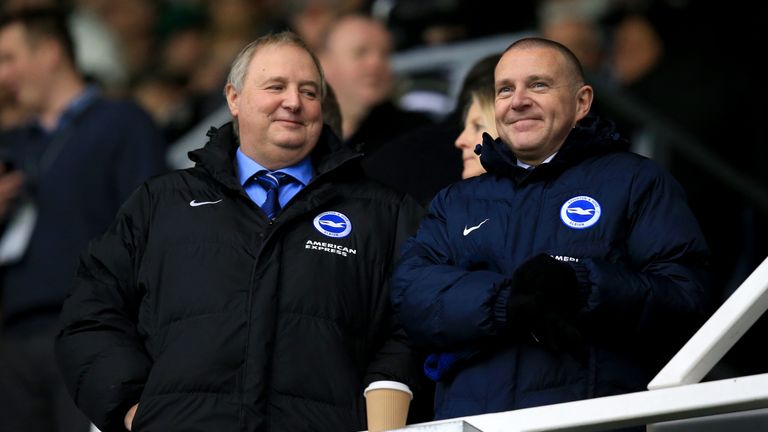 Paul Barber has become Brighton's new deputy chairman
Brighton chief executive Paul Barber is also taking on a role as the club's deputy chairman with immediate effect.
Barber has been with the club since 2012 and has won a number of awards for his work at the Amex Stadium, as well as being part of the leadership team that saw them promoted to the Premier League at the end of the 2016-17 season.
He has also been elected to various roles with the Premier League, EFL and Football Association, where he is a current member of the FA Council.