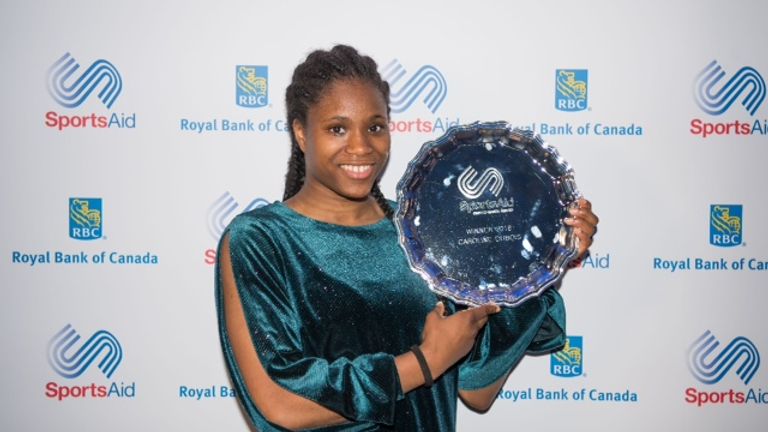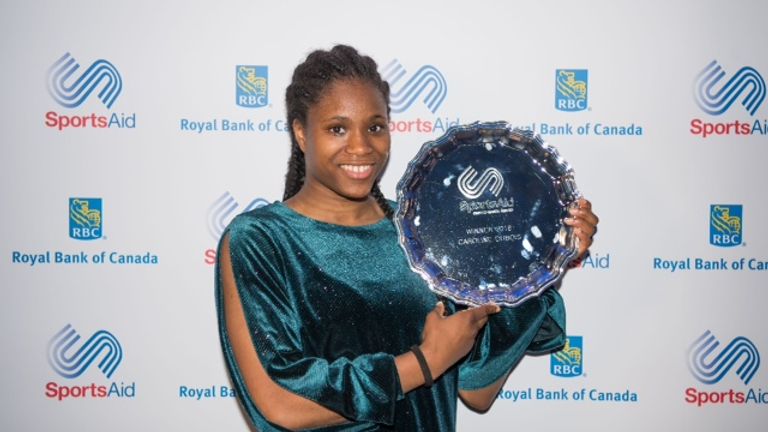 Caroline Dubois was named the winner of SportsAid's One-to-Watch award 2018
Boxing sensation Caroline Dubois has won SportsAid's prestigious One-to-Watch award for 2018.
The 17-year-old was presented with the award on Thursday at the charity's annual SportsBall celebration and joins a list of previous winners including Tom Daley (diver), Amber Hill (shooter), Jodie Williams (sprinter) and Morgan Lake (track and field).
Having become a two-time European champion in 2017, Dubois continued her sensational form this year by adding another European crown to her 60kg World and Youth Olympic titles.
On receiving her award, she said: "It's amazing. It just shows that all the hard work and effort I've been putting in is finally paying off.