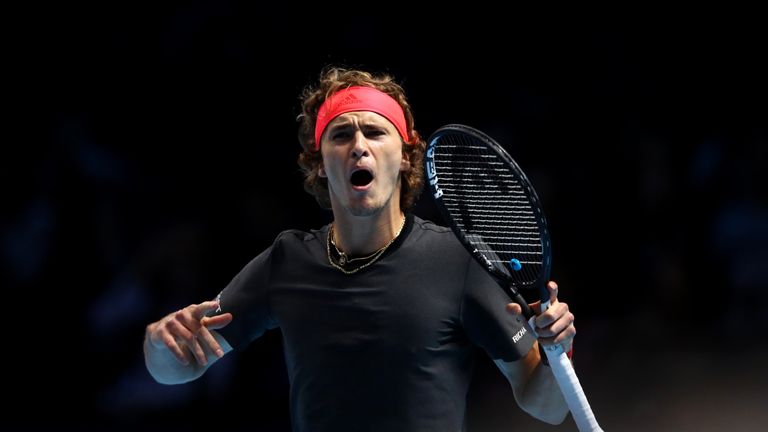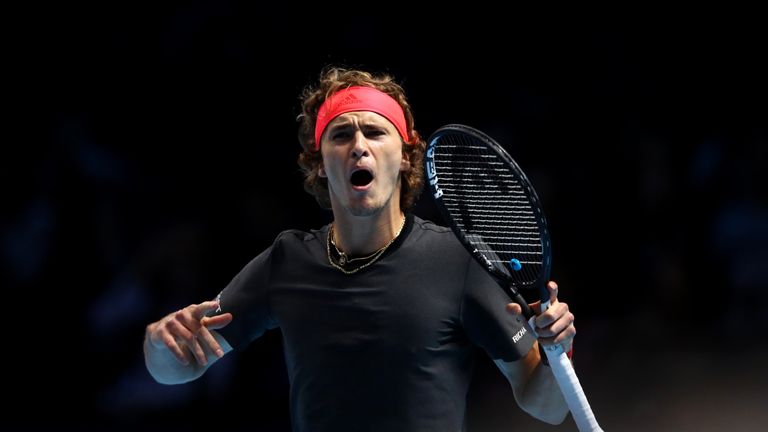 6:43
Highlights as Alexander Zverev rediscovered his form to defeat John Isner and reach the last four of the ATP Finals
Highlights as Alexander Zverev rediscovered his form to defeat John Isner and reach the last four of the ATP Finals
Alexander Zverev became the first German to reach the semi-finals of the ATP Finals since Rainer Schuettler after defeating John Isner in Group Guga Kuerten.
Zverev, Isner and Marin Cilic all stood a chance of joining world No 1 Novak Djokovic in reaching the knockout stages.
But 21-year-old Zverev, who defeated Cilic before losing his second round-robin match to Djokovic, matched Rainer Schuettler's feat from 2003 by making the last four for the first time in his career with a 7-6 (7-5) 6-3 victory on Friday.